(1/24-1/30) Looking for what to do in NYC this week and this weekend? The city continues to bounce back. Vaccinations are required for much of indoor life here (meaning you can feel safer if you head in to a restaurant, museum, or gym), but there's also tons to do out of doors. Read on for more in-person reopenings, festivals, pop ups, and other things to do in NYC this week.
YEAR OF THE TIGER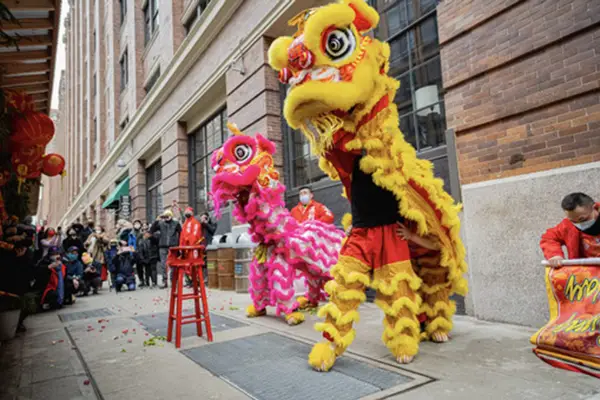 Next Tuesday marks the beginning of Chinese New Year and you'll find all kinds of ways to mark it in the city. Chinatown's 24th Annual New Year Firecracker Ceremony & Cultural Festival takes place February 1st at Sara D. Roosevelt Park (the 24th Annual Chinatown Lunar New Year Parade & Festival is further in the month, on February 20th). Hudson Yards is bringing in traditional lion dances and ribbon twirling performances from The New York Chinese Cultural Center on Saturdays at 1pm, 3pm, and 5pm. The shows can be found this Saturday the 29th as well as February 5th and 12th. They'll have a nice photo op, too, in front of massive red lanterns wishing health and happiness. On February 5th, NYC institution Pearl River Mart will host a lunar new year celebration (above) at their new Chelsea Market location. Look for noodles, baos, kimbap, desserts, and bubble tea from co-host Very Fresh Noodles and Pearl River Mart Foods' featured vendors: Mao's Bao, Kimbap Lab, Tea & Milk, and Kitsby. Wan Chi Ming Hung Gar Institute Dragon and Lion Dance Team will be performing, tickets required. (And for all you Ox and Goat signs, congrats—this is a lucky year for you!)
MILLROSE GAMES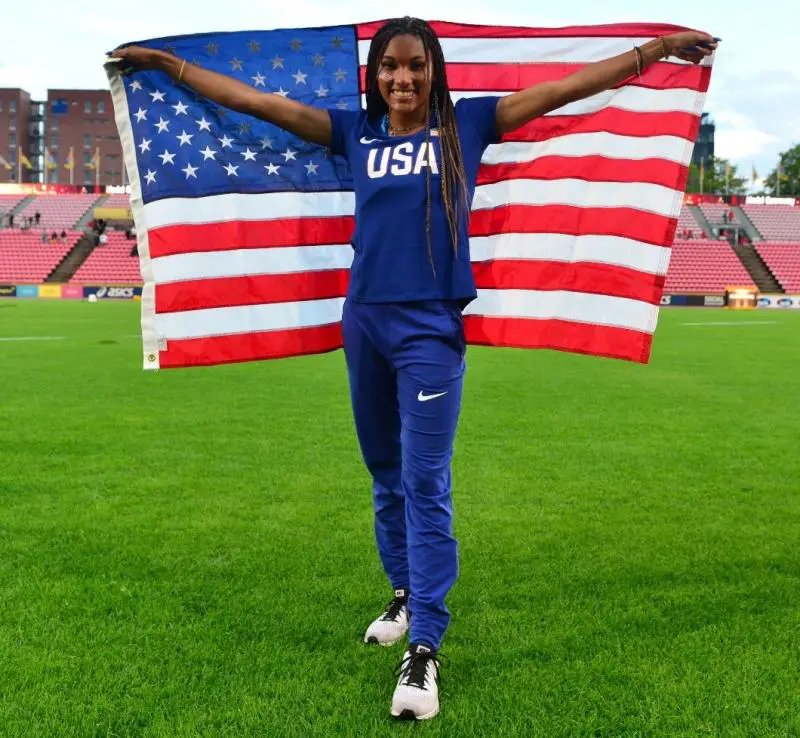 Photo by Kirby Lee.
The Millrose Games is a New York City tradition and it's taking place this Saturday. Track and field's most recognized male and female stars will be joined by collegiate, high school, club, and youth competitors. This is the 114th meet, being held at The Armory New Balance Track & Field Center in Washington Heights. Above, Olympian and multiple NCAA champion Tara Davis hopes to take her long jump talents to great lengths.
UNRAVELLING 4000 YEARS OF JUGGLING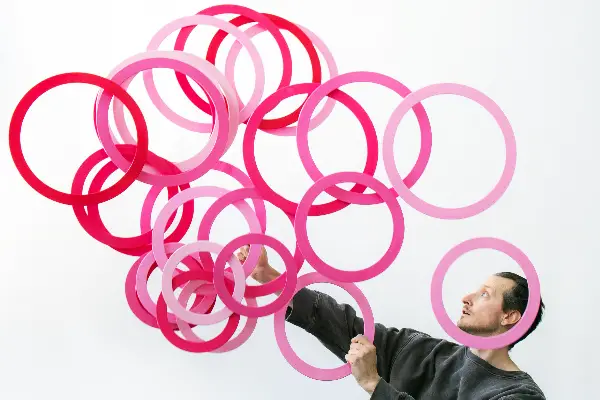 Friday marks the world premier of Reflex, a new show from master juggler and visual artist Jay Gilligan. Inspired by gravity and making use of Gilligan's unique inventions, props, and robots, the performance reveals secrets of an ancient craft. The show is up for four weeks only, through February 19th, at theater space Mitu580 in Brooklyn.
FLAMENCO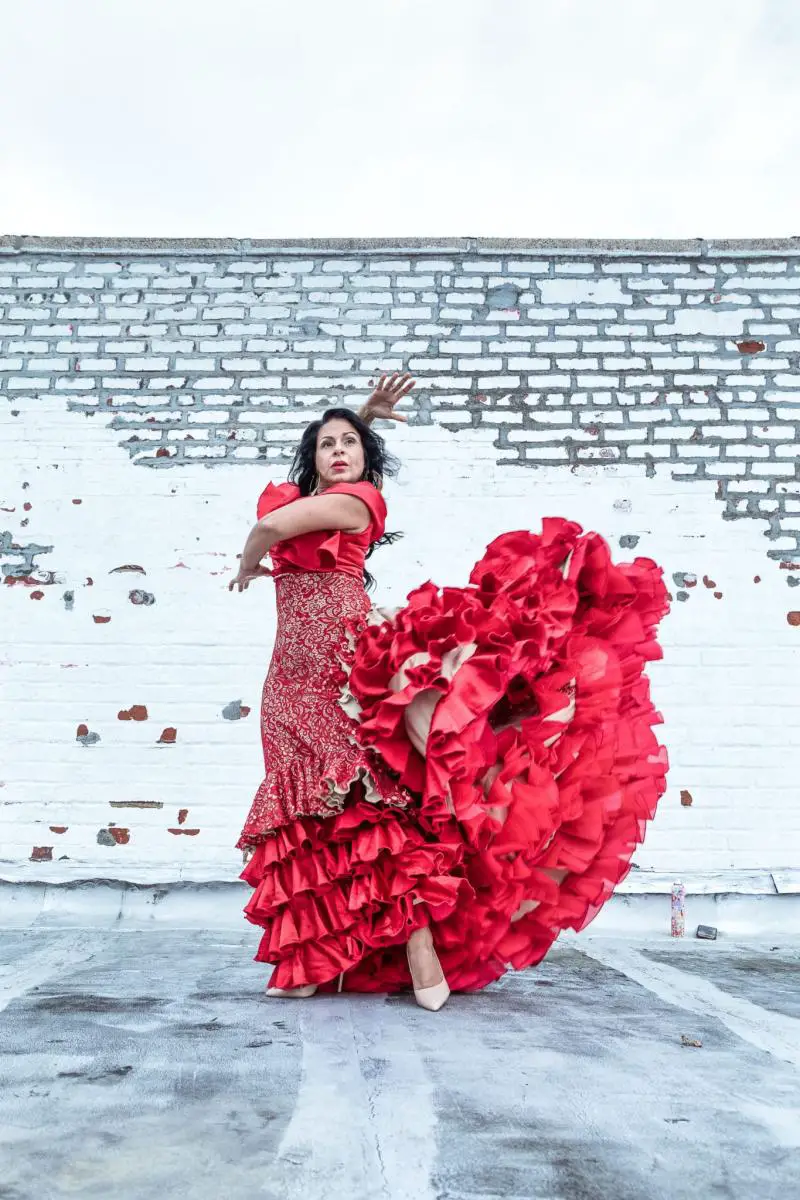 Saturday night brings a dynamic evening of flamenco. Honoring tradition but through a contemporary lens, flamenco artist Nélida Tirado will meld improvisation, emotion, "duende," singing, and guitar playing. Tirado is one of the world's leading flamenco artists and teachers, and has performed in Carmen with the Metropolitan Opera, Riverdance on Broadway, and in the recent film version of Lin-Manuel Miranda's In the Heights.
A DEVIL OF A TIME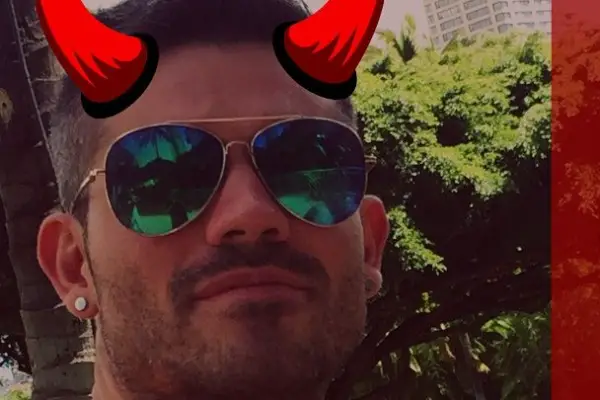 Straight to Hell is a variety show of the most sinful, condemnable, and confess-to-your-god funny acts you'll see on this side of the Underworld's Gate. Hosted by the Prince of Darkness himself, this Brooklyn Comedy Collective event features a menagerie of characters, musical comedy, burlesque, stand-up, and whatever additional immorality you'd like to corrupt your mortal soul. Sunday night at 8:30pm.
NEW IMMERSIVE ART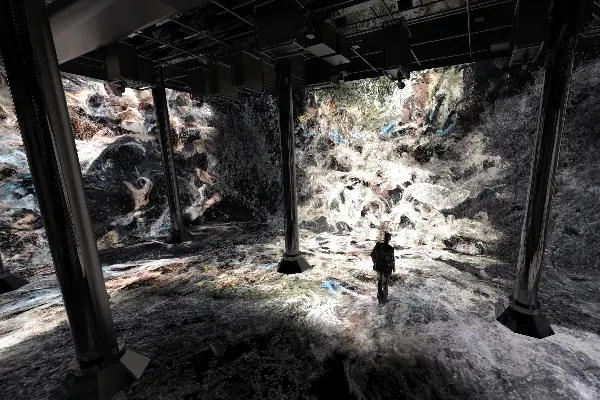 Head to the historic boiler room of Chelsea Market to experience the immersive art space ARTECHOUSE. You've never seen art like this before, as room-sized digital projections merge with sound design to create a cinematic experience. This weekend marks the soft opening of the new commission TRUST, a partnership with acclaimed Italian studio fuse*. The installation is a data-driven, (semi) real-time audiovisual exploration of how historical events have influenced trust, and how the presence or absence of trust can shift our perceptions. High-resolution projection and hyperreal immersive sound bring the exhibition to vivid life. Adding to the experience is ARTECHOUSE's newly opened XR Bar. Inspired by elements of the installation, guests can sip on innovative cocktails that feature a unique XR activation powered by the ARTECHOUSE app. Admission is discounted 20% for the preview weekend; the show officially opens on Monday. (Rendering pictured above.)
BOAT SHOW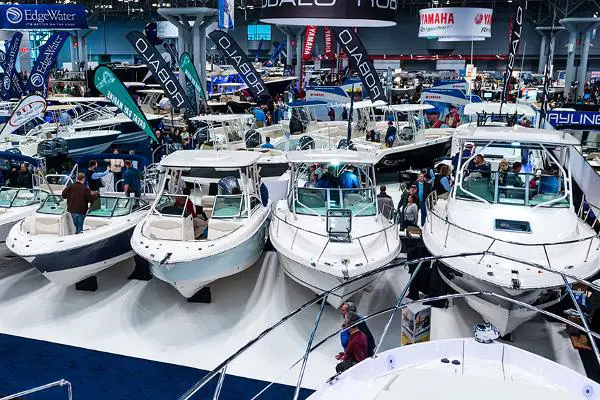 The Progressive Insurance New York Boat Show has returned to the Javits Center, giving nautical novices, seasoned sailors, and water lovers an all-access pass to the boating lifestyle. See and shop the most comprehensive selection of boats and gear in the tri-state area and connect with fellow boating enthusiasts at the world's first and longest-running boat show. Newbies can get free "Boating 101" education at Fred's Shed Interactive Learning Center, there's a new Conservation Village, and can kids climb aboard boats of all shapes and sizes, in addition to building one-of-a-kind nautical masterpieces inspired by their time at the show. Through Sunday.
A GALLERY TALK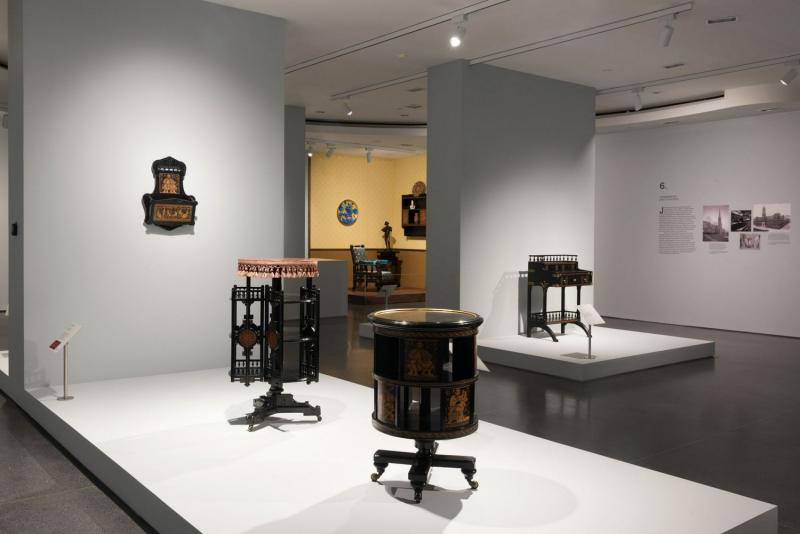 Installation view, Modern Gothic: The Inventive Furniture of Kimbel and Cabus, 1863–82. Brooklyn Museum, July 2, 2021–February 13, 2022. (Photo: Jonathan Dorado.)
The Brooklyn Museum is back to in-person events. There's an art history happy hour tonight and this Saturday an intimate gallery talk. Chicago-based designer Norman Teague will lead a session of Artist's Eye, with a walkthrough of Modern Gothic: The Inventive Furniture of Kimbel and Cabus, 1863–82. Ticket price includes museum admission.
WINTER OUTING NYC
It may be the depths of winter, but this is one of the best times to be in New York City. You can get great deals on dining, theatre, and attractions through mid February. Select plays are offering two-for-one tickets via Broadway Week. During NYC Must-See Week you can get BOGO tickets to iconic museums, attractions, tours, and more. Winter Restaurant Week serves up discount prix-fixe lunches and dinners at hundreds of the city's most popular restaurants. The savings run through Sunday, February 13th.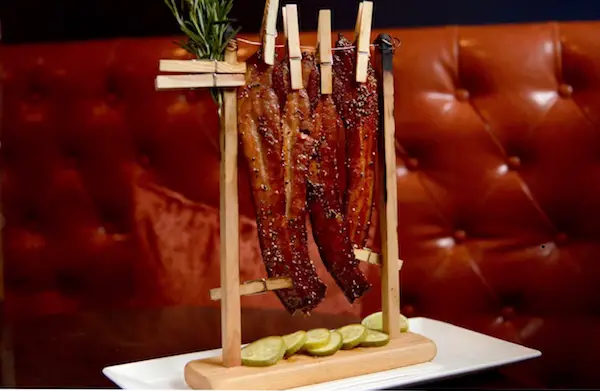 The newly reopened David Burke Tavern is a modern American restaurant by award-winning celebrity chef David Burke. A stately townhouse setting showcases Burke's creative, contemporary approach to classic fare—often with showstopping presentations. For Restaurant Week, you can enjoy three-course prix fixe specials. Burke's famous Clothesline Maple Candied Bacon, above, is available as a table share starter. Also available: lobster dumplings, a crab cake pretzel raft, short rib cavatelli, and desserts like chocolate chip ice cream sliders.
VALENTINE'S GIFTING OUTSIDE THE BOX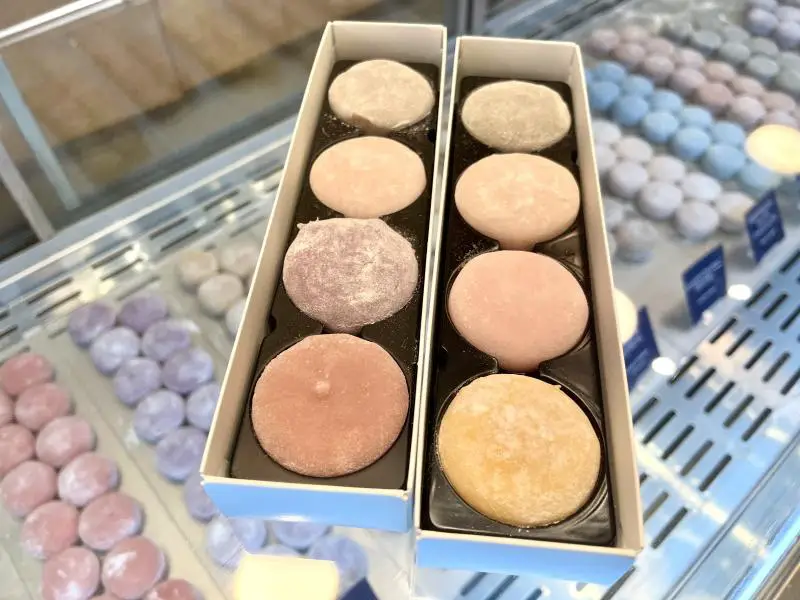 Photo by Samantha Aaronson.
Mochidoki is a nationally renowned, New York-based mochi ice cream company, beloved for their imaginative Japanese-inspired desserts. Their interactive flagship in SoHo and their Upper East Side storefront are both getting in the Valentine's Day spirit with a limited-edition flavor launch. Raspberry White Chocolate features raspberry ice cream accented with the sweet and delicate snap of chocolate curls. Replace your usual box of chocolates with this seasonal treat, or opt for a Signature Collection (with 12 bestselling flavors) a Vegan Signature Collection (with 6 oat and coconut milk based flavors), or a mix-and-match 4-piece or 24-piece box of favorites including strawberry, chocolate, and salted caramel. Outside the city? They ship nationally as well!
LIVE TOURS ARE BACK!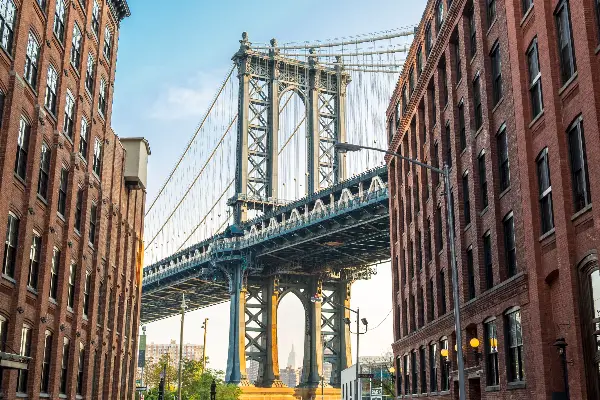 Image: Phil Roeder/Flickr.
The Municipal Art Society of New York (MAS) fights to shape the city's built environment and to keep NYC livable. After a long COVID-era hiatus, in-person outings have returned. Capacities are still limited so events are selling out.
BURYING THE HATCHET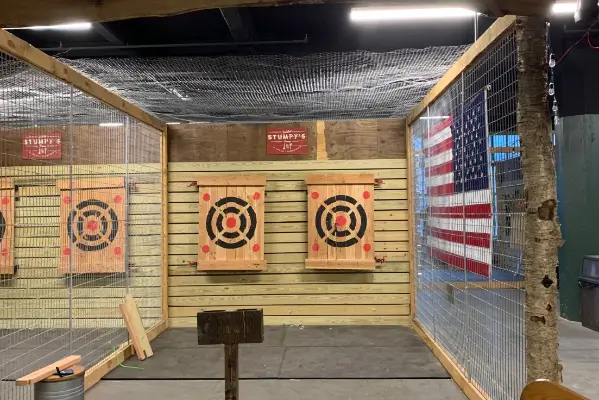 America's first indoor hatchet throwing bar opens a New York City spot Thursday night. Brooklyn's Industry City will be serving up axe throwing, bar games, and food and drink at Stumpy's Hatchet House. There are more than a dozen socially distanced throwing pits and AXE-pert Throw Coaches are on hand to instruct and ensure safety. Table 87 pizzas, craft beers, Sahadi's, Hometown BBQ, TV sports, foosball, cornhole, shuffleboard, and giant Jenga round out the distractions.
CRAFT FRONT & CENTER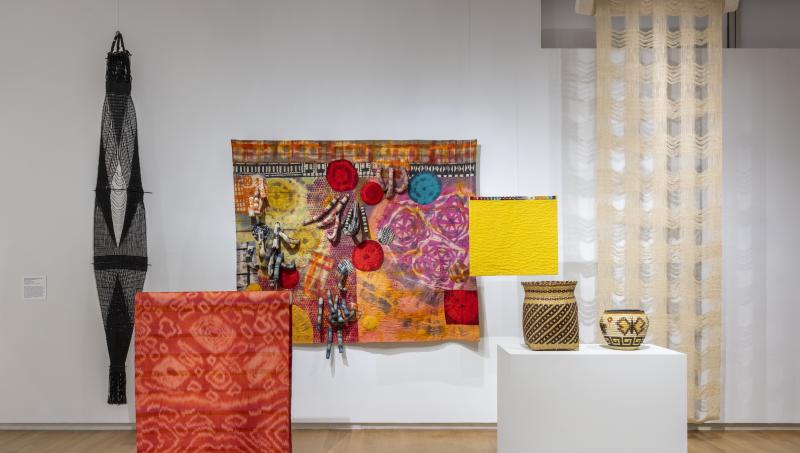 Photo by Jenna Bascom.
Craft was once at the margins of the art world. Today, it's front and center, recognized for both its expressive potential and cultural significance. Assembled from the eclectic richness of the Museum of Arts and Design's permanent collection, Craft Front & Center brings together more than 70 iconic and lesser-known works. Challenging traditional thinking of craft as separate from fine art, the exhibition reveals the field's deep engagement in art's major movements, such as Abstract Expressionism, Pop Art, and Postmodernism, while also launching its own revolutions, particularly the elevation of women and people of color as significant artists. The show will be up until February 13th, among other attractions at the museum.
DINNER AND A SHOW!
Enjoy dinner and a show at Chelsea Table + Stage, New York's newest hotspot for intimate dining and music. Experience some of the best touring performers in the world featured alongside emerging artists. Ever-changing culinary and entertainment lineups mean you'll never have the same night twice. Chelsea Table + Stage is located at the Hilton Fashion District Hotel and brings in the the best of international music, jazz, indie artists, and singer-songwriters.
NEW NOMAD SPOT FOR KARAOKE

New karaoke bar and lounge MS. KIM'S provides an upscale, reinterpreted take on the karaoke bar, as helmed by beauty entrepreneur Ms. Anna Kim. In a building that was once an 1800s gambling den you'll now find Empire State Building views and stylish touches. A full-service bar and lounge is joined by state-of-the-art private karaoke rooms. Korean/Japanese-inspired dishes accompany signature drinks. Look for live jazz on Fridays.
A NEW ROOFTOP STANDOUT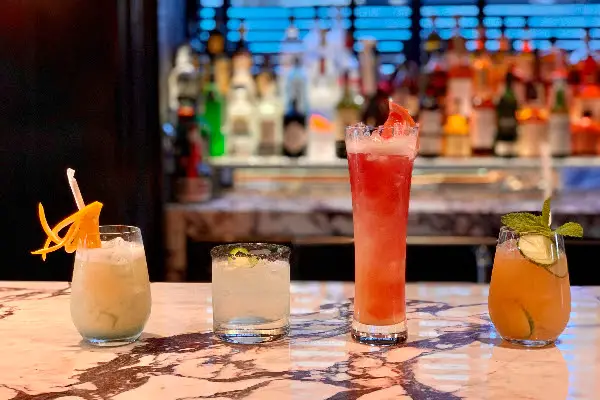 The revamped roof at 66 park atop The Kitano Hotel New York is now open for light bites and signature drinks, with both indoor and outdoor options. The east terrace offers views of the Empire State Building and the west terrace offers views of the Chrysler Building and other New York City wonders. Sophisticated classic cocktails will keep you coming back. Open Tuesday-Saturday, 5pm-midnight. Call 212-885-7066 for information.
HISTORIC FLATIRON WALKING TOURS
LIVE SHOWS RETURN TO Q.E.D.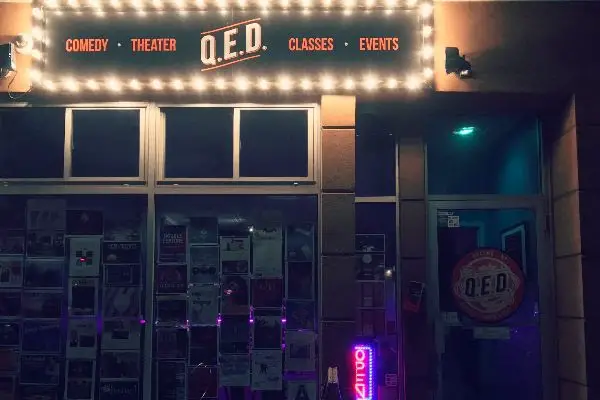 This Queens local favorite is back, with comedy returned to the docket. While the city eases back into normalcy events are only taking place Thursday, Friday, and Saturday, but sets are running steadily. (Space is limited, so advance ticket purchase is recommended). Among your options: improv Thursday night, Transplants Comedy on Friday night, and Nerd Is the New Black on Saturday.
BANDITS IN THE VILLAGE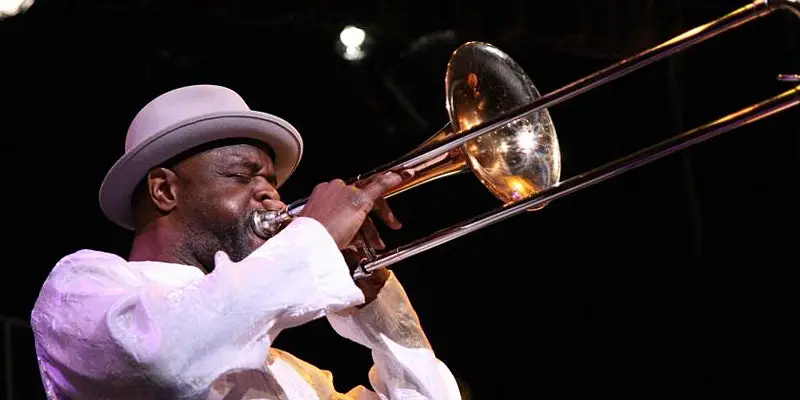 Legendary trombonist Craig Harris brings his progressive jazz chops to Harlem's Greater Calvary Baptist Church for a weekly residency. This Friday night he'll play one set and the series continues every Friday with different guest artists sitting in.
THE TENEMENT MUSEUM REOPENS
The Lower East Side's Tenement Museum tells the stories of the 7,000 immigrants who lived at 97 Orchard Street. After over a year of virtual programming, the museum is back for in-person explorations of New York history and the immigrant experience. Limited-capacity tours will be offered on site Fridays and Saturdays. There are also neighborhood walking tours delving into the overlooked spots and secrets of the Lower East Side, also for now on Fridays and Saturdays.
AERIALIST ENTERTAINMENT
Casa Del Toro in Hell's Kitchen is known for imaginative Mexican cooking in a vibrant setting. Every weekend going forward they'll be adding to the atmosphere with live aerialist performances. NYC-based dancer Eliana Wenick will be giving three shows Friday and Saturday nights starting at 7:45pm. Regional signatures, Oaxacan-inspired tacos, and sophisticated craft cocktails complete the experience.
LIVE MUSIC

Adam Pass/City Winery.
It's taken a year longer than expected, but City Winery's expansive Pier 57 location in Hudson River Park is at last open for live music. Limited to 25% capacity, intimate shows feature upcoming guests like Rufus Wainwright, Patti Smith, Steve Earle, Raul Malo, Joan Osborne, and Keb' Mo'. Full safety precautions will be in effect.
INTREPID IS BACK!
The Intrepid Sea, Air & Space Museum is welcoming visitors to this National Historic Landmark, which served tours of duty in World War II and the Vietnam War. In addition to Enterprise—the world's first space shuttle—you can explore the entire historic aircraft collection on the flight deck and in the hangar deck. The museum also took advantage of some down time to open up new spaces and experiences, including the bomb elevator and the ship's pilot escalator.
TRAVEL BACK IN TIME

Merchants House Parlor by Denis Vlasov. Photo courtesy Merchant's House Museum.
Built in 1832, the East Village's Merchant's House was home to a prosperous merchant family and their Irish servants for almost a century. Miraculously, the house still retains the family's original furnishings and personal possessions. Stop by for a rare and intimate glimpse of domestic life in New York City from 1835 to 1865. During COVID times, the Merchant's House Museum is open on Saturdays and Sundays only, noon to 5pm. Admission is $15 and advanced ticket purchase is recommended.
A KILLER BRUNCH
Uptown favorite Ribbon 72 is back with indoor dining, on top of delivery and pickup options. There's a ton to choose from, including brunches on Saturday and Sunday ($49.99) that include entree options like quinoa bowls, chicken 'n' waffles, eggs Benedict, challah French toast, or chilaquiles rojo.
FRICK MADISON

Room 24: Four grand panels of Fragonard's series The Progress of Love are shown together at Frick Madison in a gallery illuminated by one of Marcel Breuer's trapezoidal windows. This view shows two of the 1771–72 paintings, with two later overdoors visible in the next gallery. Photo: Joe Coscia.
Like so many this pandemic year, The Frick Collection got the itch to renovate. While its historic home is getting spruced up, the art has taken up residence in the modern confines of the former Met Breuer. A two-year run here has begun, with a chronological and geographic survey representing the likes of Bellini, Gainsborough, Goya, Rembrandt, Titian, Velázquez, and Vermeer.
GAME OF 1000 BOXES

Part game show, part audio-visual thrill ride, Game of 1000 Boxes is the city's brand-new social gaming experience. Gather up your best team of four and head to Midtown West to test wits, instincts, and button-finger agility. 360-degree digital projections make for a highly participatory show and no two are the same. At the end of the show, the winning team gets a mystery box and—more importantly—bragging rights.
MRS. MAISEL'S MARVELOUS TOUR OF NEW YORK CITY
YANKEE STADIUM VIRTUAL TOURS

Yankees Stadium holds many stories inside its walls. Experience the historic team's history from your own grandstands with Yankee Stadium Tours' new virtual visits. The Yankees are holding tours twice a week, every Tuesday at noon and every Thursday at 2pm, for about half an hour each. You can reserve a spot here, and prepare to learn more about New York. The tour features iconic sites like Monument Park, essentially the Yankees' Hall of Fame, honoring the franchise's greatest players, managers, and coaches. You can also get a peek at the New York Yankees Museum, which features historic jerseys, baseballs, and more detailing the Yankees history. Book now, as tours are quickly reaching capacity.
HAVE A QUESTION ABOUT THE CITY?

City Guide brings you "Everything to Do NYC," a community of people helping each other get everything we can from the city. Looking for a restaurant? Ask ETD. Want to share a great find? Let us know about it. It's your go-to group for how to get everything you can from everything in New York. facebook.com/groups/everythingtodonyc
STATUE OF LIBERTY

Statue City Cruises is once again out and about in New York Harbor. In fact, they're adding 60% more service for Memorial Day Weekend and restoring capacity up to 100% over the next couple weeks as ridership trends up. The Liberty State Park departure point in Jersey City, NJ reopens this weekend. Tickets can be purchased in advance (strongly encouraged) from the Statue City Cruises website or at Gangway 5 in Battery Park. statuecruises.com
TALKS, LECTURES, AND EVENTS
Thought Gallery has hundreds of livestream talks, lectures, performances, and more. Check out sessions with celebs, live concerts, and opportunities to learn the latest on everything from science to philosophy to social justice.
NEW YORK'S ACTIVITY AUTHORITY
Get editors' curated recommendations and have more fun:
​
Want free advice on what to do and see in New York? Join our Facebook Group Everything to Do NYC, a place for people to ask questions and get tips on how to make the most of the city.