Eiko Otake: Mother
Looking for things to do in NYC? Get our free email with 8 can't-miss city events every week
Sign-up Here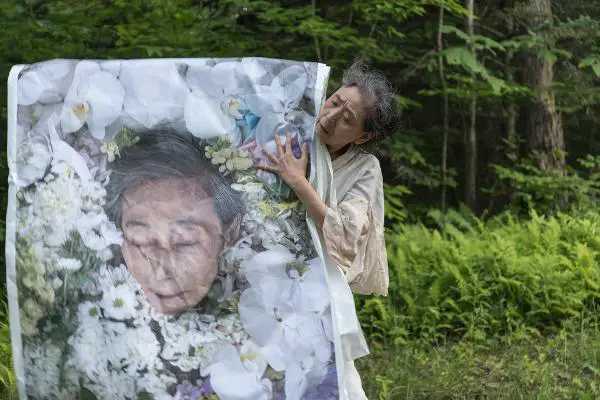 The Green-Wood Cemetery presents Mother, a site-specific video and sculptural installation by movement-based, interdisciplinary artist Eiko Otake in the Historic Chapel. Mother marks the return of Otake to Green-Wood following her 2020 performance, A Body in a Cemetery (co-presented by Pioneer Works). The installation acts as both a conversation with Otake's own mother, who passed away in 2019, and a place for reflection on our body's own connection to a mother.
For Mother, Otake uses video and sculpture to link the past with the present, memory with future possibilities. Although the installation draws on elements from her mother's funeral, the exhibition engages viewers beyond Otake's personal experience. A crumpled and twisted paper printed with an image of her mother, which has previously been used in performances, becomes a metaphor for a body and how it carries the memories that imprint on the living. While each of us has a different, and perhaps at times complicated or non-existent, relationship with our mothers, they inform aspects of who we are, and who we may become.
Mother is on view from February 25–May 7, 2023. During the exhibition closing weekend, May 6th and 7th, Otake will present four intimate solo performances in and around the Chapel, details are forthcoming.
Venue: The Green-Wood Cemetery
500 25th St Map